Virgil Grant fights for black role in California's budding industry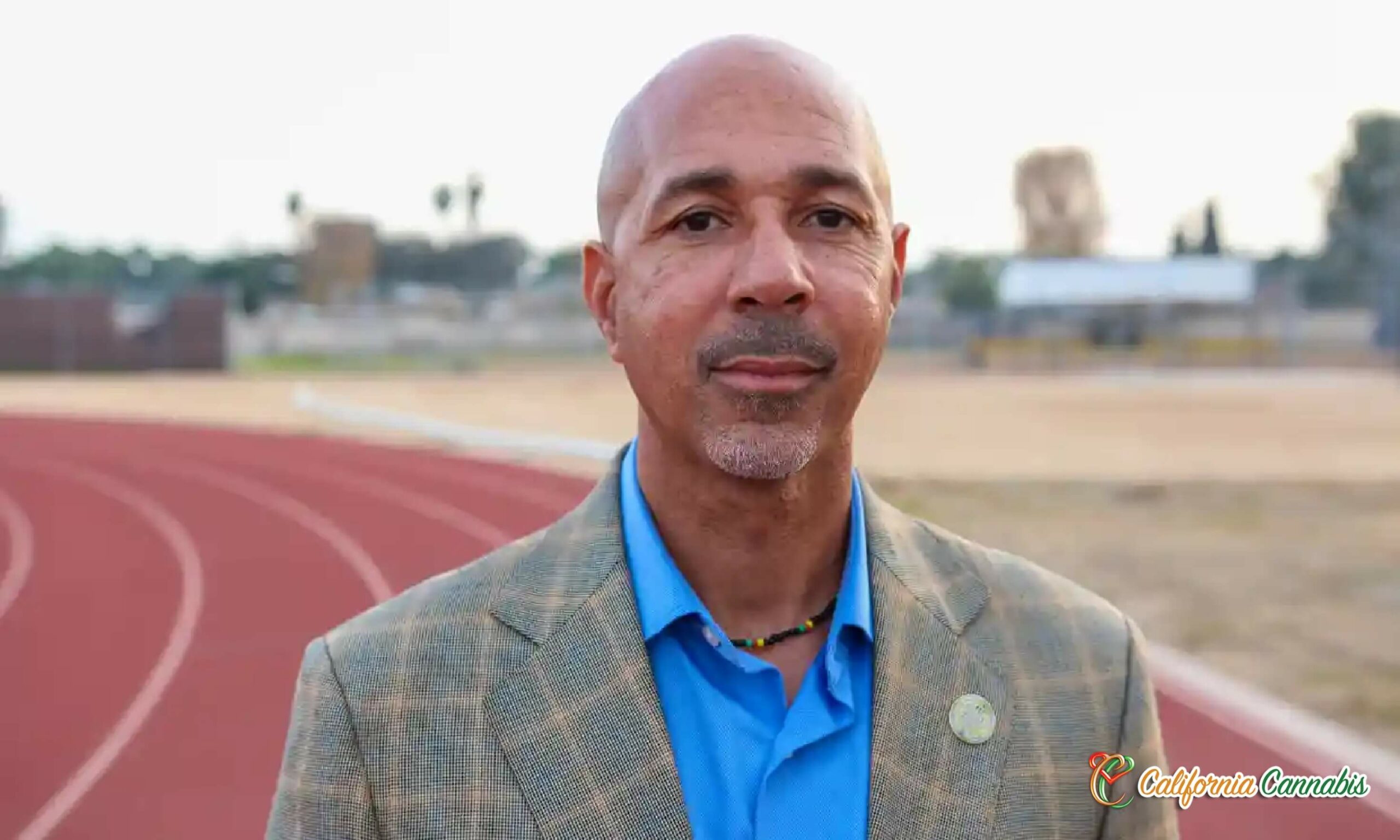 When his medical cannabis operation was raided in 2008, Virgil Grant wound up in prison. Now he's back in business, and determined to make space for people of color in an industry that's fast being whitewashed
They were two sides of California's cannabis industry, ambitious operators who prepared for the day this state would become the world's biggest legal market.

Eaze, a San Francisco-based startup, started delivering medical cannabis in 2014. Venture capital infusions enabled the company to hire dozens of employees, crunch data and refine a mobile app in advance of cannabis turning fully legal this month. It has been dubbed the "Uber for weed".

A company photo posted on Twitter shows 47 employees smiling in front of the Golden Gate bridge. Almost all are white.
"I was black and owned six locations. I was heavily targeted in the war on drugs…"
Virgil Grant  –  California Cannabis, Owner
Virgil Grant came up a grittier way in Los Angeles' streets. He ran track and studied psychology at university before dropping out to help run his father's liquor store chain in Compton.

He started selling weed clandestinely, counting rap stars among his clients. "I was on the same streets as the killers, the jackers, the police," he said. But, he added, "I never saw myself as a drug dealer."

California legalized medical marijuana in 1995, allowing Grant to move out of the shadows.
By 2008 he owned six licensed medical cannabis dispensaries and trademarked his own brand, California Cannabis, for weed and spin-off products such as vapes, tinctures and clothing. Grant – a driven personality who does not consume pot or alcohol – envisaged rapid expansion, franchises and celebrity endorsements once California legalised marijuana for recreational use.

Then it all fell apart. Drug Enforcement Administration agents raided his home and businesses in 2008 and indicted him on multiple counts of drug conspiracy, money laundering and operating drug-related premises within 1,000 feet of a school. His dispensaries were shut and in 2010 he was sentenced to six years in prison.

Grant considers his conviction a racial injustice. "I was black and owned six locations. I was heavily targeted in the war on drugs."

Whatever the truth about his individual case, there is no doubt law enforcement disproportionately targeted African Americans. They comprise about a 10th of LA's population but from 2000 to 2017 accounted for 40% of cannabis arrests.

Grant emerged from prison in 2014, his budding empire extinguished. The Compton entrepreneur was a broke, convicted felon. The only job he could get was unloading crates with undocumented workers for $9 an hour. Eaze, meanwhile, marked 2015 with $10m in funding, juicing its expansion across California.

'I can't let them beat me' That could have been the end of the story: a white-owned, well-funded company rides the legalisation wave while the African American felon is sidelined, a pattern repeated across California.

Grant, 50, however, has not quit. He has clawed his way back into the industry and fully intends to become a cannabis mogul. With his smart shirt and tie and Mercedes, he looks the part.

"I've been in this industry 30 years. I understood what the future looked like a long time ago. I can't let corporations in suits and ties step in and just take it. I can't let them beat me or out-think me. That ain't gonna happen."

That may sound like bluster but the fast-talking former athlete, who still runs track, is picking up speed in his attempt to once again "own Compton".